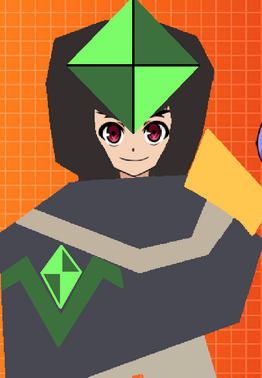 "Come To Me Lost Cards!"
Yuki is a main Antagonist and the Leader of Team Vanity in The Manny Centurions: The Clash of Kaijudo series. According to Gaily, He was claimed that He's was a son of Manny and Mother Gyze who was dead by the Centurions of course even less a reason why They destroy her life that cause him to hate all Duelists in Kaijudo City but threatened Kaiju Realm to be unbalanced source on creating new civilizations and more creatures.
With him as Light Quickshot Class Centurion, Yuki has his Mother's company on good inheritance after her death by his Father and the Centurions. He has no compare with other Centurions of course, Yuki is only compared with his Father which was a Swashbuckler of basically course that can duel with his own honor for his dead mother normally Yuki deserve.
???
???
???
Creature
[
]
Gastille ( partner )
???
???
???
???